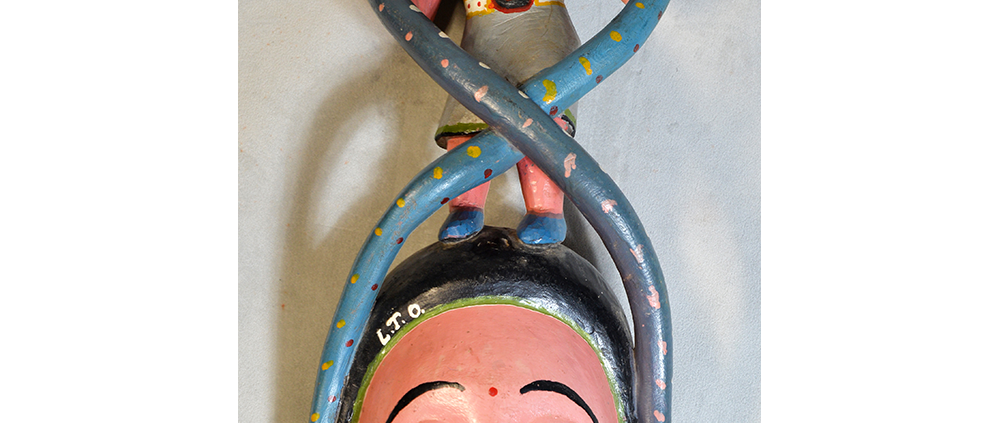 TITLE: Ogoni Mami Wata Mask
TYPE: face mask
GENERAL REGION: Africa
COUNTRY: Nigeria
ETHNICITY: Ogoni
DESCRIPTION: Ogoni Mami Wata face mask
CATALOG ID: AFNG002
MAKER: Unknown
CEREMONY: Agriculture; Funeral
AGE: 1970s
MAIN MATERIAL: wood
OTHER MATERIALS: paint
The Ogoni people have managed to maintain much of their precolonial culture, including their masquerading traditions.
Masks are used for funeral celebrations and to celebrate the harvesting of yams.  The Mami Wata represented here is a water goddess important to many northwest African cultures. She is sometimes represented by a mermaid but is nearly always surrounded by snakes, as here.
:
https://www.maskmuseum.org/wp-content/uploads/Africa-Nigeria-Ogoni-Mami-Wata-1a.png
1000
1000
Curator
https://www.maskmuseum.org/wp-content/uploads/sf-website-logo.svg
Curator
2017-05-07 10:21:15
2023-11-12 08:22:55
Ogoni Mami Wata