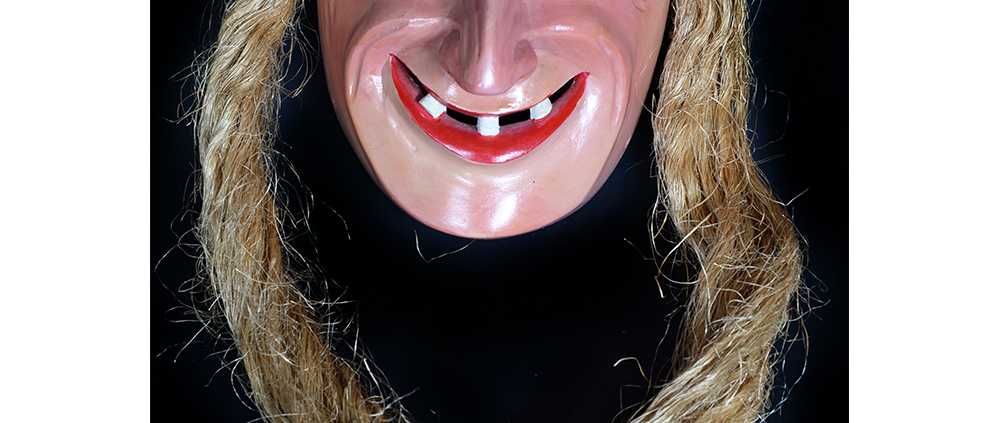 TITLE: Viejito Mask
TYPE: face mask
GENERAL REGION: Latin America
COUNTRY: Mexico
SUBREGION: Michoacan
ETHNICITY: Purépecha
DESCRIPTION: Viejito (Little Old Man) Mask
CATALOG ID: LAMX062
MAKER: Unknown
CEREMONY: Danza de los Viejitos
AGE: ca. 1970s
MAIN MATERIAL: wood
OTHER MATERIALS: plaster; maque; cotton thread; ixtle fiber; shoelaces
The Danza de los Viejitos is one of the oldest ceremonies in the Purépecha regions of Michoacán. In it, four dancers dressed as old men, with white suits, a colorful sarape, beribboned straw hat, wooden clogs, and a wooden cane, dance to the music of violins, clarinets, and guitars. The purpose of the dance is to pray for a good harvest. Normally, four dancers appear, representing the four primordial elements (earth, fire, water, and air) and the four colors of maize (yellow, red, blue, white). Masks may be made of wood, paste, or terra cotta.
:
https://www.maskmuseum.org/wp-content/uploads/Latin-America-Mexico-Michoacan-Viejito-1a.png
1000
1000
Curator
https://www.maskmuseum.org/wp-content/uploads/sf-website-logo.svg
Curator
2021-08-21 15:13:42
2023-11-12 08:24:47
Viejito Mask