As you know if you've been following the activities of the Second Face Museum of Cultural Masks, we have been steadily releasing short documentary films on masquerade around the world as part of the Museum's mission of preservation of cultural traditions of masquerade and public education.  This year, we released a 16-minute documentary on the Carnival Celebrations of Tlaxcala, Mexico, followed by our 23-minute documentary on the Corpus Christi Celebration of Camuñas, Spain. Last month, we released The Toreada de los Diablos of Tanlajás, Mexico, a 10-minute documentary on the Holy Week celebration of a town in the Huasteca region of San Luís Potosí.
The next releases will be Xantolo of San Luís Potosí, Mexico, a documentary about the Day of the Dead in central Mexico, to appear in February, and Cagrúv Rójc: The Boruca Festival of Costa Rica, which will be ready in March. In addition, the Museum staff and camera crews are preparing to produce short films on the Carnival/Independence Day Celebration of the Dominican Republic, the Danza del Calalá of Corpus Christi in Suchiapa, Mexico, and the Dance of the Reconquest (Baile de la Conquista) in the small town of San Cristóbal Totonicapán, Guatemala during its patron saint holiday.
In developing our documentaries, the Museum director uses local camera operators and voice artists for the narration whenever possible.  We are proud to announce that the documentaries on Carnival in the Dominican Republic and the Corpus Christi Celebration of Suchiapa will be supported in part by the Arizona Commission on the Arts, which receives support from the State of Arizona and the National Endowment for the Arts.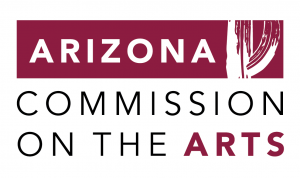 Make sure to subscribe to our YouTube Channel to get notification of our documentary films as they are released!  Mask Museum films are also available on the Videos page of our website.
And remember, everything the Mask Museum does is free to the public, but we rely heavily on your donations to continue our work!  Your donation to support the Museum's work may be tax deductible and will be greatly appreciated!