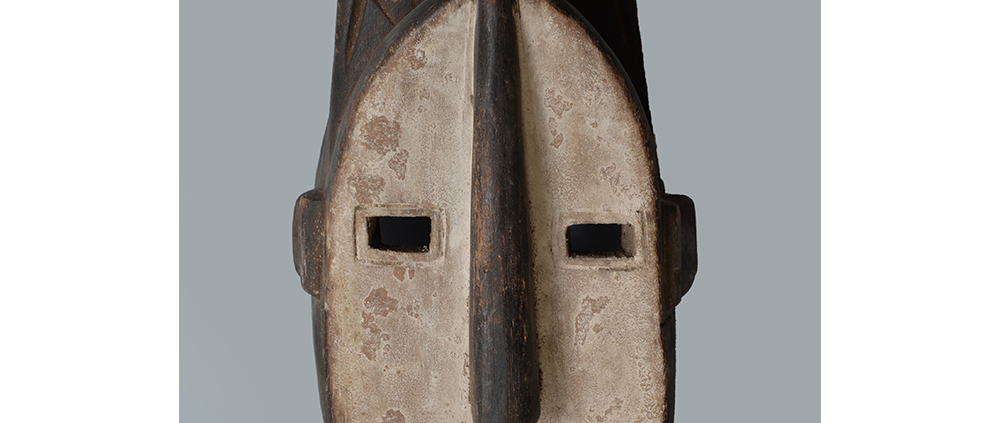 TITLE: Mahongwe Bwete Mask
TYPE: face mask
GENERAL REGION: Africa
COUNTRY: Gabon
ETHNICITY: Bakota (Mahongwe)
CATALOG ID: AFGA005
DESCRIPTION: Bwete Mask
MAKER: Unknown
CEREMONY: Adult Initiation; Funeral
AGE: late 20th century
MAIN MATERIAL: wood
OTHER MATERIALS: kaolin clay
The Mahongwe people are a small subgroup belonging to the Bakota ethnic group and inhabit the northeastern part of Gabon on the border of the Democratic Republic of Congo. Their animistic religion, bwete, is based on ancestor worship. Their masks are very rare, but they are believed to play a role in funerary rituals and adult initiation ceremonies.
:
https://www.maskmuseum.org/wp-content/uploads/Africa-Gabon-Mahongwe-1a.png
1000
1000
Curator
https://www.maskmuseum.org/wp-content/uploads/sf-website-logo.svg
Curator
2017-07-23 06:43:47
2023-11-12 08:23:26
Mahongwe Bwete Mask