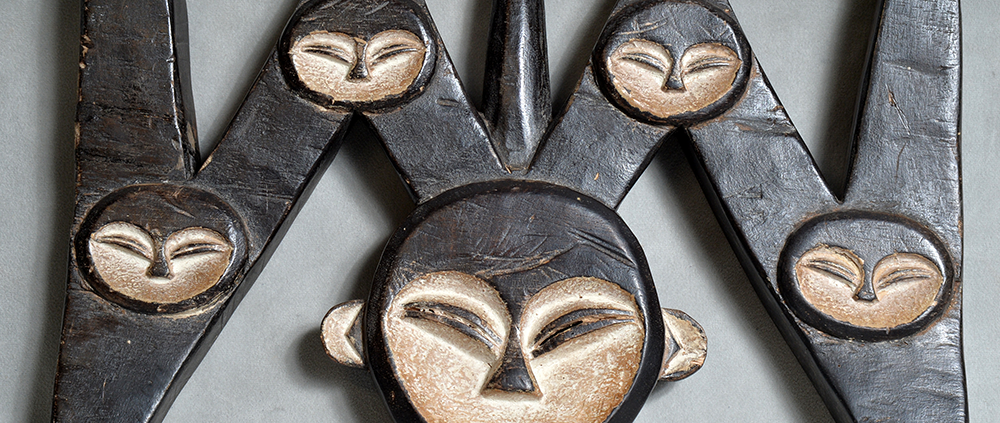 TITLE: Kwele Ekuk
TYPE: face mask
GENERAL REGION: Africa
COUNTRY: Gabon
ETHNICITY: Kwele
DESCRIPTION: Ekuk Plank Mask
CATALOG ID: AFGA002
MAKER: Unknown
CEREMONY: Be'ete Society
FUNCTION: Adult Initiation; Funeral; Protection; Spirit Invocation
AGE: 2015
MAIN MATERIAL: wood
OTHER MATERIALS: kaolin clay
The Kwele, also known as Kwese, people of Gabon and the Democratic Republic of Congo now live between the Dja and Ivindo rivers. Social control is exercised by the Be'ete (or Bwete) Secret Society, which uses masks to adult initiation rituals, funerals, and protection of the village from malicious spirits.  The masks embody protective bush spirits, with the antelope a dominant presence among them.  Kaolin clay is nearly always used in Kwele masks, because its white color has spiritual meaning to the Kwele.
This specific mask represents an ekuk, or forest spirit.
:
https://www.maskmuseum.org/wp-content/uploads/Africa-Gabon-Kwele-Ekuk-3a.png
1000
1000
Curator
https://www.maskmuseum.org/wp-content/uploads/sf-website-logo.svg
Curator
2017-06-08 20:27:57
2023-11-12 08:23:14
Kwele Ekuk