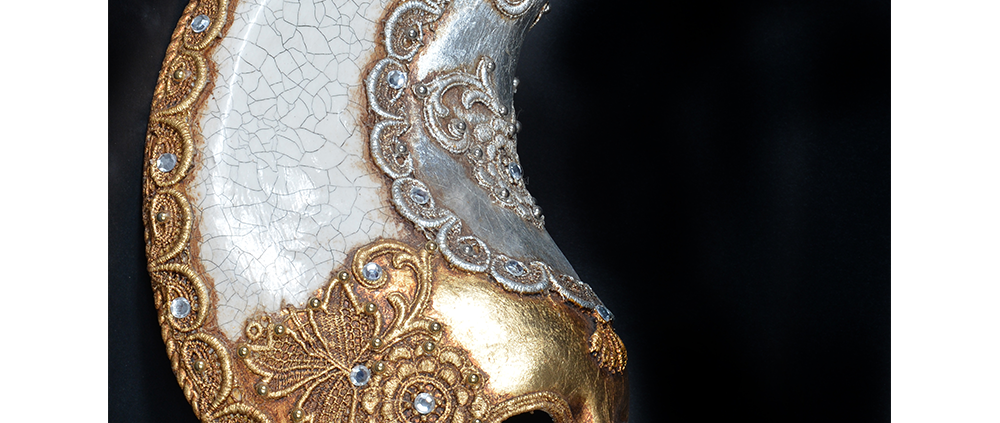 TITLE: Carnival Fantasy Mask
TYPE: face mask
GENERAL REGION: Europe
COUNTRY: Italy
SUBREGION: Venice
ETHNICITY: Italian
DESCRIPTION: Moon Carnival macramé mask
CATALOG ID: EUIT014
MAKER: Carta Alta, Venice
CEREMONY: Carnival
AGE: early 2000s
MAIN MATERIAL: paper maché
OTHER MATERIALS: macramé; paint; rhinestones; ribbon
During Carnival in Venice, masqueraders wear a variety of both classical and novelty masks. This mask falls in the latter category. It is made to resemble the moon and can be worn by masqueraders of either sex. By not covering the whole face, masks such as this one allow the wearer unimpeded speech and the option of eating and drinking without unmasking.
:
https://www.maskmuseum.org/wp-content/uploads/Europe-Italy-Venice-Carnivale-Moon-1a.png
1000
1000
Curator
https://www.maskmuseum.org/wp-content/uploads/sf-website-logo.svg
Curator
2017-11-26 21:59:04
2023-11-12 08:24:12
Carnival Fantasy Mask