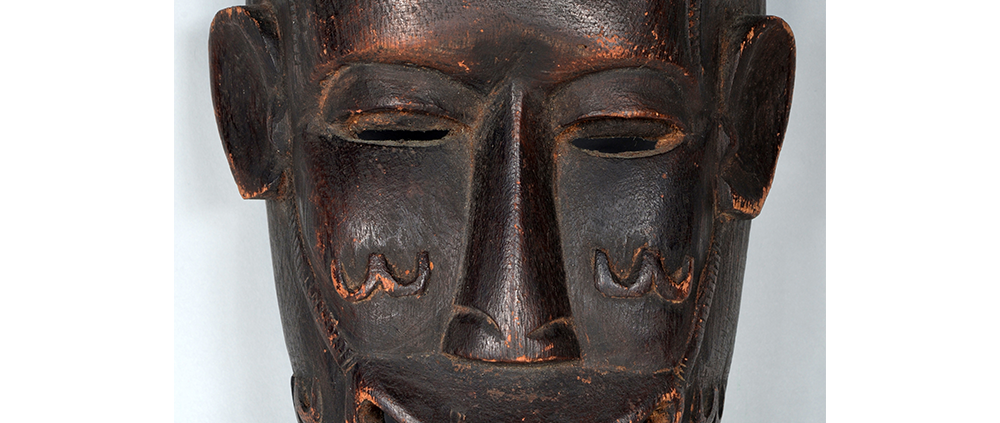 TITLE: Batak Karo Gundala
TYPE: face mask
GENERAL REGION: Oceania
COUNTRY: Indonesia
SUBREGION: Sumatra
ETHNICITY: Karo Batak Toba
DESCRIPTION: Gundala Mask
CATALOG ID: OCID009
MAKER: Unknown
CEREMONY:
FUNCTION: Agriculture; Entertainment
AGE: ca. 1950s
MAIN MATERIAL: wood
OTHER MATERIALS: natural pigment
The Karo people are a subgroup of the Batak Toba and inhabit the northern part of the Indonesian island of Sumatra.  They have largely resisted proselytization and adhere to traditional animistic beliefs and practices.  Gundala masks such as this one were traditionally used to pray for rain at seed sowing time, or as comical entertainment for the community leaders during major festivals.
:
https://www.maskmuseum.org/wp-content/uploads/Oceania-Indonesia-Sumatra-Toba-Batak-Karo-1a.png
1000
1000
Curator
https://www.maskmuseum.org/wp-content/uploads/sf-website-logo.svg
Curator
2017-09-17 20:27:13
2023-11-12 08:23:49
Batak Karo Gundala