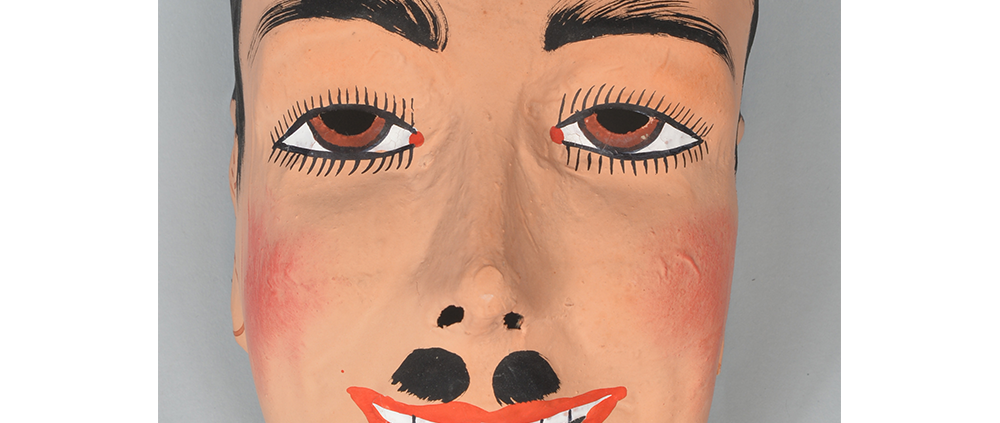 TITLE: Paper Carnival Mask
TYPE: face mask
GENERAL REGION: Europe
COUNTRY: Germany
SUBREGION: N/A
ETHNICITY: German
DESCRIPTION: Paper Carnival mask of a man
CATALOG ID: EUDE011
MAKER: Unknown
CEREMONY: Carnival
AGE: ca. 1930s
MAIN MATERIAL: kraft paper
OTHER MATERIALS: paint
During the 1920s and 1930s in Europe, sluggish economies created demand for inexpensive versions of traditional Carnival masks that had previously been made from wood or thick paper maché. Enterprising companies began making disposable masks from cheaper kraft paper, hand painted by the abundant labor available due to high unemployment. This mask originates in Germany and represents a young man.
:
https://www.maskmuseum.org/wp-content/uploads/Europe-Germany-Carnival-Paper-1a.png
1000
1000
Curator
https://www.maskmuseum.org/wp-content/uploads/sf-website-logo.svg
Curator
2017-09-20 09:23:03
2023-11-12 08:23:50
Paper Carnival Mask