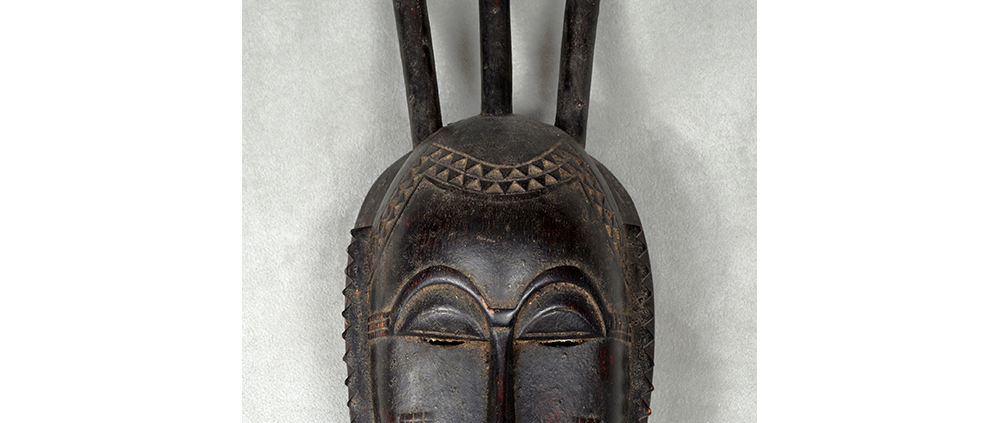 TITLE: Yaure Lo Mask
TYPE: face mask
GENERAL REGION: Africa
COUNTRY: Côte d'Ivoire (Ivory Coast)
ETHNICITY: Yaure
DESCRIPTION: Lo Mask
CATALOG ID: AFCI021
MAKER: Unknown
CEREMONY: Je Ceremony
AGE: ca. 1960s
MAIN MATERIAL: wood
OTHER MATERIALS: N/A
The Yaure people of Côte d'Ivoire are avid and skilled wood carvers. They have two main types of masks, the yu spirit and the lo spirit, and both are used in the Je Ceremony at funerals.  The yu masqueraders dance first to convert the dangerous yu spirit from a threat to the village into its protector. Lo masks like this one are danced last and help release the spirit of the dead for its journey to the next world. Unlike the brightly painted yu masks, lo masks are left dark.
:
https://www.maskmuseum.org/wp-content/uploads/Africa-Cote-dIvoire-Yaure-1a.png
1000
1000
Curator
https://www.maskmuseum.org/wp-content/uploads/sf-website-logo.svg
Curator
2017-08-19 09:22:37
2023-11-12 08:23:33
Yaure Lo Mask