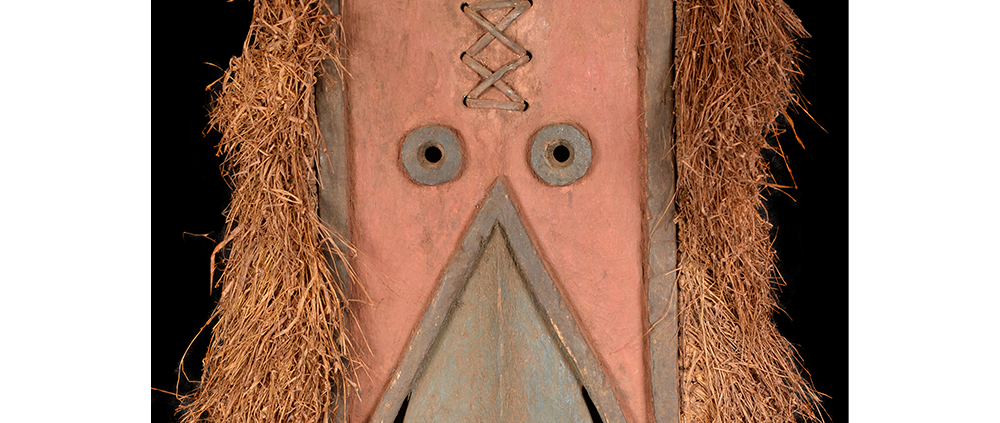 TITLE: Toussian (Tusyan) Loniaken Mask
TYPE: plank mask
GENERAL REGION: Africa
COUNTRY: Burkina Faso
ETHNICITY: Toussian (Tusyan)
DESCRIPTION: Loniaken Plank Mask for Do or Lo Society
CATALOG #: AFBF001
MAKER: Unknown
CEREMONY: Adult Initiation; Funeral; Secret Society
AGE: 1980s
MAIN MATERIAL: wood
OTHER MATERIALS: wicker; mineral paint; raffia fiber
The Toussian (also written Tusyan) people are a small ethnic group in southwestern Burkina Faso. Members of the Do or Lo Society dance these masks at funerals and during adult initiation ceremonies of young men. At the ceremonies, the boys are given new, secret names associated with totemic birds or animals.  The loniaken mask itself usually portrays a totemic hornbill bird, and it is specially danced in major Do or Lo Society ceremonies that occur every forty years.
:
https://www.maskmuseum.org/wp-content/uploads/Africa-Burkina-Faso-Toussian-Loniake-1a.png
1000
1000
Curator
https://www.maskmuseum.org/wp-content/uploads/sf-website-logo.svg
Curator
2023-08-06 10:40:37
2023-11-12 08:24:58
Toussian Loniaken Mask