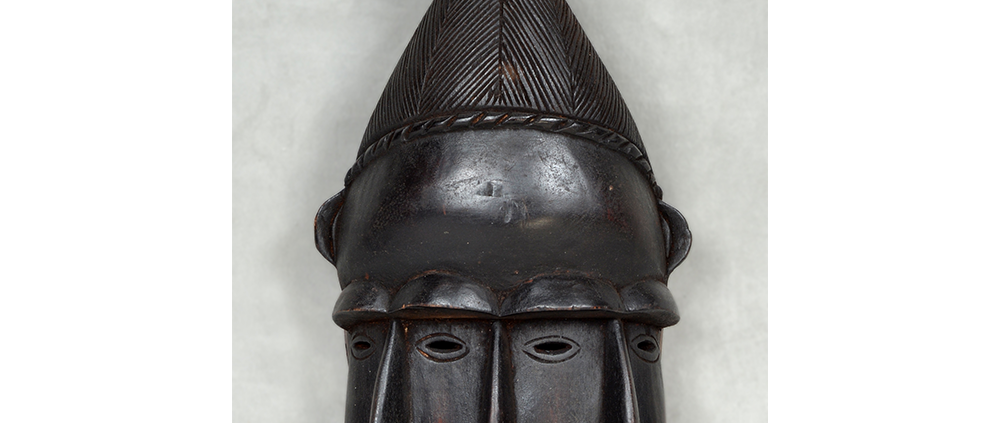 TITLE: Djimini Do Society Mask
TYPE: face mask
GENERAL REGION: Africa
COUNTRY: Côte d'Ivoire (Ivory Coast)
ETHNICITY: Senufo (Djimini)
DESCRIPTION: Triple-Faced Mask
CATALOG ID: AFCI004
MAKER: Unknown
CEREMONY: Celebration; Funeral
AGE: ca. 1990s
MAIN MATERIAL: wood
OTHER MATERIALS: n/a
The Djimini people are a subgroup of the much larger Senufo people and reside primarily in Côte d'Ivoire, with some also living in Burkina Faso and Mali. The Do Society dances masks of various kinds, frequently employing animal elements, at the funerals of important members of the village and on major Islamic holidays.
:
https://www.maskmuseum.org/wp-content/uploads/Africa-Cote-dIvoire-Jimini-Mask-1a-1.png
1000
1000
Curator
https://www.maskmuseum.org/wp-content/uploads/sf-website-logo.svg
Curator
2017-05-29 14:31:19
2023-11-12 08:23:08
Djimini Do Society Mask