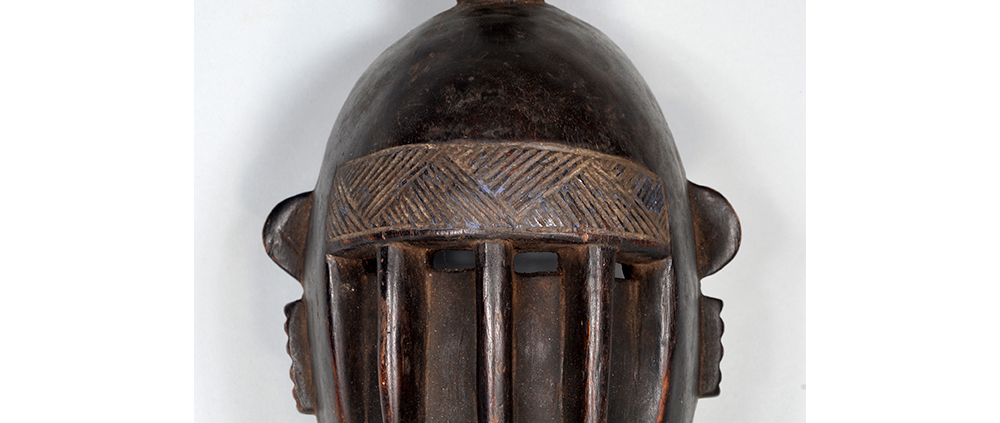 TITLE: Kulango Mask
TYPE: face mask
GENERAL REGION: Africa
COUNTRY: Côte d'Ivoire
ETHNICITY: Kulango
DESCRIPTION: Unknown Mask
CATALOG ID: AFCI019
MAKER: Unknown
CEREMONY: Adult Initiation (?); Agriculture (?)
AGE: ca. 1990s
MAIN MATERIAL: wood
OTHER MATERIALS: N/A
The Kulango from the northern part of Côte d'Ivoire were ruled by a king and elders who directed community life, based around the agricultural calendar. The Kulango were prosperous merchants who practiced animism and resisted attempts to Islamicize their culture. However, Kulango religion and art suffered from successive incursions by Mandingo slavers and French colonialists. As a result, not much is known about Kulango masking traditions.
This mask was probably used for adult initiation or to promote fertility in agriculture, young women, or both.
:
https://www.maskmuseum.org/wp-content/uploads/Africa-Cote-dIvoire-Kulango-1a.png
1000
1000
Curator
https://www.maskmuseum.org/wp-content/uploads/sf-website-logo.svg
Curator
2017-08-15 10:50:14
2023-11-12 08:23:31
Kulango Mask