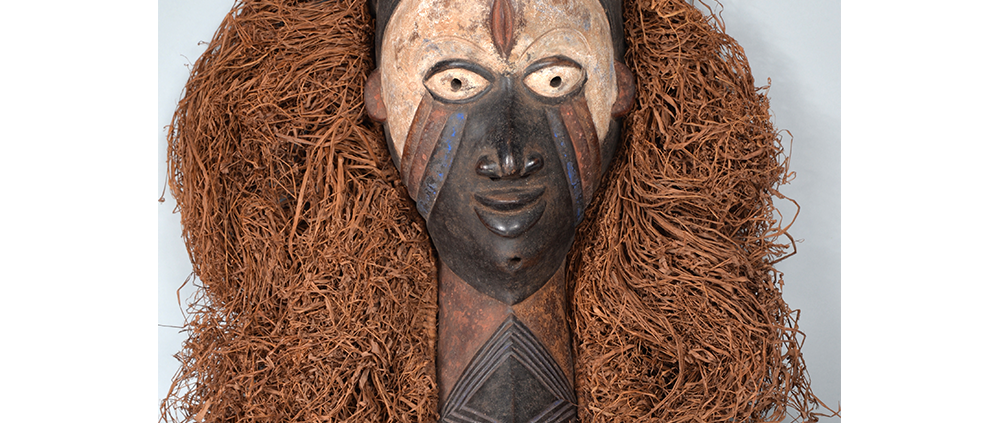 TITLE: Galoa Hunting Mask
TYPE: face mask
GENERAL REGION: Africa
COUNTRY: Gabon
ETHNICITY: Galoa
DESCRIPTION: Hunting Mask
CATALOG ID: AFGA007
MAKER: Unknown
CEREMONY: Spirit Invocation
AGE: ca. 1990s
MAIN MATERIAL: wood
OTHER MATERIALS: raffia; kaolin; pigment
Not much is known about the Galoa people of Gabon. They are a small group of primarily agricultural and fishing people, although in the past they hunted elephants, antelopes, boars, and small monkeys. Hunting masks such as this one were worn in ceremonies simulating hunting to invoke helpful spirits that ensure a good hunt.
Other Galoa masks, generally rectangular in shape with triangular motifs, are used to celebrate the births of twins or at funerals of important persons.
:
https://www.maskmuseum.org/wp-content/uploads/Africa-Gabon-Galoa-Hunting-Mask-1a.png
1000
1000
Curator
https://www.maskmuseum.org/wp-content/uploads/sf-website-logo.svg
Curator
2017-08-12 15:58:37
2023-11-12 08:23:30
Galoa Hunting Mask