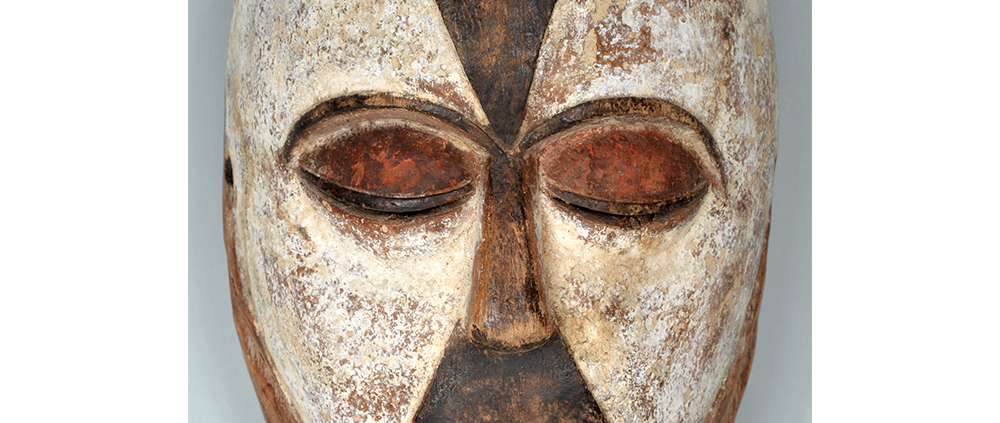 TITLE: Duma Mask
TYPE: face mask
GENERAL REGION: Africa
COUNTRY: Gabon
ETHNICITY: Duma
DESCRIPTION: Anthropomorphic face mask
CATALOG ID: AFGA004
MAKER: Unknown
CEREMONY: Adult Initiation; Funeral
AGE: 1980s
MAIN MATERIAL: wood
OTHER MATERIALS: kaolin clay; natural pigment
The Duma (also called Adouma or Aduma) people of Gabon is a small ethnic group known for being expert boatwrights and merchants. They inhabit the south bank of the upper Ogooué River. They continue to practice their traditional animistic religion, using masks major social events, such as adult initiation rituals and funerals. Duma masks tend to have a flat or slightly rounded shape, with geometrical patterns and two or three colors.
:
https://www.maskmuseum.org/wp-content/uploads/Africa-Gabon-Adouma-Mask-1a.png
1000
1000
Curator
https://www.maskmuseum.org/wp-content/uploads/sf-website-logo.svg
Curator
2017-10-11 07:46:08
2023-11-12 08:24:00
Duma Mask