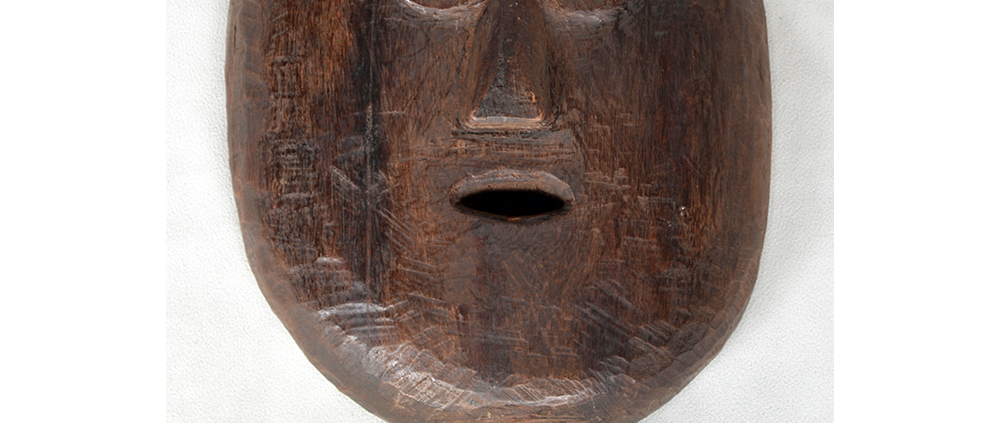 TITLE: Atoni Mask
TYPE: face mask
GENERAL REGION: Oceania
COUNTRY: Indonesia
SUBREGION: West Timor
ETHNICITY: Atoni
DESCRIPTION: Handheld mask
CATALOG ID: OCID012
MAKER: Unknown
FUNCTION: Status
AGE: 1970s
MAIN MATERIAL: polished hardwood
OTHER MATERIALS: N/A
The Atoni people make up the largest ethnic group on the island of Timor, which is politically divided between independent Timor-Leste to the east and Indonesian West Timor. The Atoni use two kinds of masks.  Ancestor masks are used for funerals, adult initiation, war victory celebrations, and other ceremonies commemorating major social events. Handheld masks like this one are used for a quite different purpose. It is believed that these masks were used for a socially acceptable form of stealing when a villager encountered hardship. By covering his face with a mask, the mask takes the blame for the theft and the person wearing it is exonerated. The mask thus helps the villager maintain "face," as it were.
:
https://www.maskmuseum.org/wp-content/uploads/Oceania-Indonesia-West-Timor-Atoni-Face-Mask-1a.png
1000
1000
Curator
https://www.maskmuseum.org/wp-content/uploads/sf-website-logo.svg
Curator
2017-08-29 08:10:28
2023-11-12 08:23:39
Atoni Mask