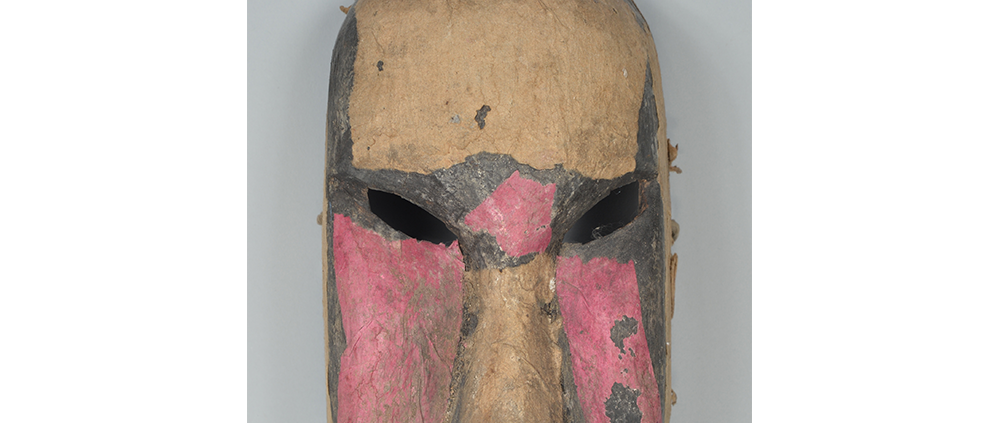 TITLE: Yao Shaman Mask
TYPE: face mask
GENERAL REGION: Asia
COUNTRY: Vietnam
SUBREGION: Northern Vietnam
ETHNICITY: Yao
DESCRIPTION: Shaman Mask
CATALOG ID: ASVN001
MAKER: Unknown
CEREMONY: Shamanic rituals
FUNCTION: healing; hunting; protection; spirit invocation
AGE: ca. 1960s
MAIN MATERIAL: wood
OTHER MATERIALS: dyed rice paper
The Yao people inhabit southern China and northern Vietnam, with small enclaves in Thailand, Burma, and Laos. They have syncretic Daoist and animist religious beliefs. Yao shamans use wooden masks to invoke god spirits for protection or successful hunting expeditions. Shamans may also use the masks to heal the sick.
Yao masks often include a "horn" on top of the head that some speculate mimics the topknot (ushnisha) worn by the Buddha. Some Yao masks are painted, but because many Yao lack access to paint, they often cover their masks with dyed paper, as they have done here.
:
https://www.maskmuseum.org/wp-content/uploads/Asia-Vietnam-Yao-1a.png
1000
1000
Curator
https://www.maskmuseum.org/wp-content/uploads/sf-website-logo.svg
Curator
2017-09-12 21:39:29
2023-11-12 08:23:46
Yao Shaman Mask