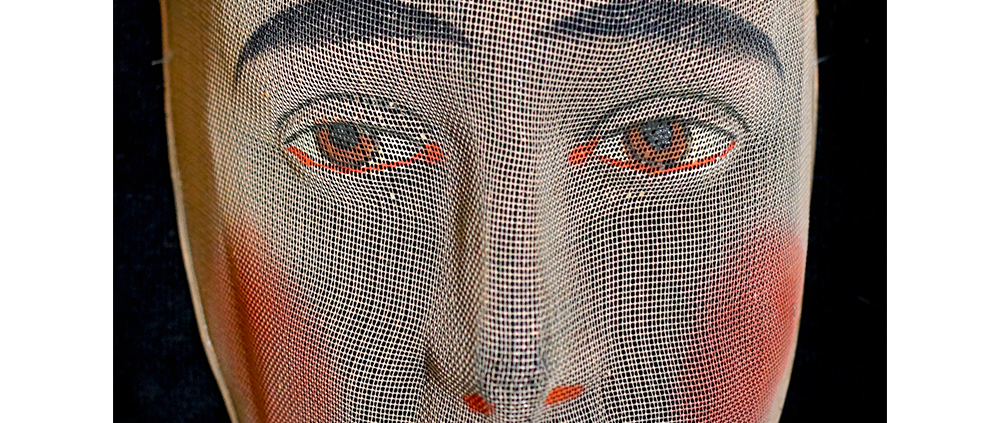 TITLE: Oddfellows Mask
TYPE: face mask
GENERAL REGION: Europe
COUNTRY: United Kingdom (England)
SUBREGION: N/A
ETHNICITY: English
DESCRIPTION: Oddfellows Ceremonial Mask
CATALOG ID: EUGB001
MAKER: Unknown
FUNCTiON: Secret Society
AGE: early twentieth century
MAIN MATERIAL: wire mesh
OTHER MATERIALS: copper strips; paint
The Oddfellows is a British secret society, founded in 1730 in London as a fraternal order and eventually spreading to the United States as the Independent Order of Odd Fellows. The Oddfellows promote philanthropy and sponsor recreational events for their members. The initiation rituals of the society feature elaborate scripted ceremonies with masks, costumes, and props. The precise use of this mask is unknown, however.
:
https://www.maskmuseum.org/wp-content/uploads/Europe-England-Odd-Fellows-1a.png
1000
1000
Curator
https://www.maskmuseum.org/wp-content/uploads/sf-website-logo.svg
Curator
2017-10-19 20:40:41
2023-11-12 08:24:03
Oddfellows Mask