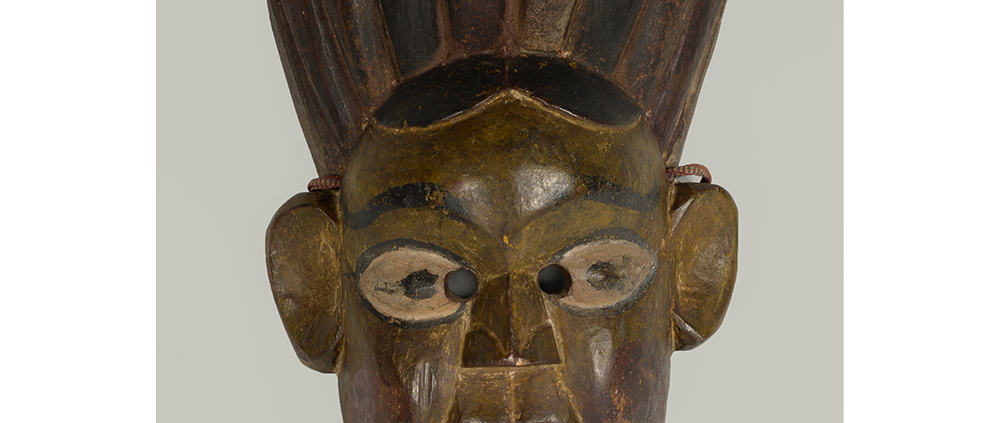 TITLE: Kali Mask
TYPE: face mask
GENERAL REGION: Asia
COUNTRY: Nepal
SUBREGION: Kathmandu Valley (?)
ETHNICITY: Newar (?)
DESCRIPTION: Buddhist God Mask
CATALOG #: ASNP008
MAKER: Unknown
CEREMONY: Unknown, possible Nava Durga
AGE: ca. 1960s
MAIN MATERIAL: wood
OTHER MATERIALS: pigment; woven cotton strap
Very little is known about this mask. It may come from the Newar people of the Kathmandu Valley. It represents the goddess Kali.
:
https://www.maskmuseum.org/wp-content/uploads/Asia-Nepal-Kali-Mask-02a.png
1000
1000
Curator
https://www.maskmuseum.org/wp-content/uploads/sf-website-logo.svg
Curator
2023-02-08 13:47:09
2023-11-12 08:24:55
Kali Mask