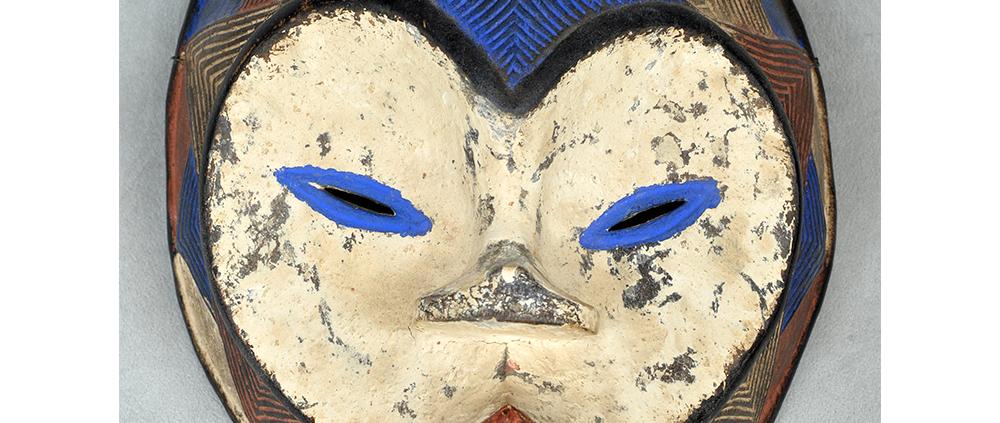 TITLE: Ibibio Ekpo Mask
TYPE: face mask
GENERAL REGION: Africa
COUNTRY: Nigeria
ETHNICITY: Eket (Ibibio)
DESCRIPTION: Ekpo Society mask
CATALOG ID: AFNG005
MAKER: Unknown
CEREMONY: Ekpo Society
AGE: 1990s
MAIN MATERIAL: wood
OTHER MATERIALS: kaolin clay; pigment
The Ibibio inhabit Nigeria and parts of Benin. The Eket are a subgroup of the Ibibio known for their highly cultivated artistic style. Masks are used by the Ekpo (leopard) Society to protect and purify the village through invocation of the Ekpo bush spirit. Membership in the society is limited to men, and during masked dances for the purification and protection of the village, women are not allowed to touch the dancers. Membership at higher ranks in the Society requires considerable wealth and confers high social status.
:
https://www.maskmuseum.org/wp-content/uploads/Africa-Nigeria-Ibibio-Eket-2a.png
1000
1000
Curator
https://www.maskmuseum.org/wp-content/uploads/sf-website-logo.svg
Curator
2017-08-05 23:32:08
2023-11-12 08:23:26
Ibibio Ekpo Mask